Erika Burg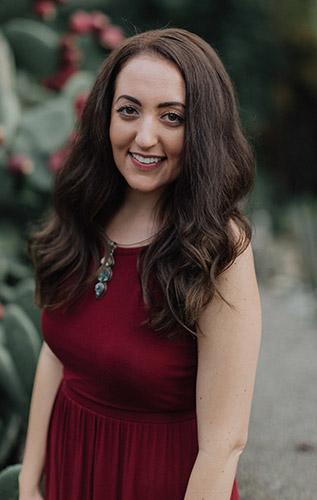 "The Humboldt Dance Program helped me establish a strong foundation and jumping-off point for my career in Arts Management. The dance faculty do more than just teach, they give their utmost support, guidance and encouragement to lead their students to their goals. The dance program at Humboldt is like a family, one that I feel very lucky to have been a part of."
Since graduating from Humboldt in 2012 Erika has interned for AXIS Dance Company in Oakland and Dancers' Group Organization in San Francisco. Additionally she was a director of a large Bay Area Dance Studio. She currently is a Recreation Coordinator for The City of San Ramon where she oversees all performing arts programs including theater, music and dance classes for all ages, performing arts groups and arts events.
Jared "Izryel" Mathis
"Reflecting back on my time as part of the Humboldt Interdisciplinary Dance Program, I can say that the faculty had been the most impactful. They do their absolute best to connect, motivate, and train each student in the program; engaging focus towards their strengths, as well as challenge them to push beyond self-conceived barriers. I am where I am because of Ms. Butcher, Mrs. Maxwell, and the previous faculty that inspired me to continue to grow in dance and life."
Since his journey in the dance program, Jared "Izryel" Mathis has been named Director, Coach, Instructor, Dancer and Choreographer for various programs, organizations, and shows in Los Angeles. He'd been a choreographer/performer with Trillium Dance Studio (2011-2017). In 2015, he received a full-scholarship to the Debbie Allen Dance Academy Summer Intensive where he was granted the opportunity to perform in the Special Olympics Opening Ceremony, and received further musical theatre training, among other disciplines from Ms. Debbie Allen herself!
Since 2017, Izryel is currently the choreographer of several new works musicals titled "Something Like a Fairytale", featured at the National Black Theatre Festival (NBTF); and "RED, A New Musical", which is making its stage debut in NYC this September 2018.
Lisa Drew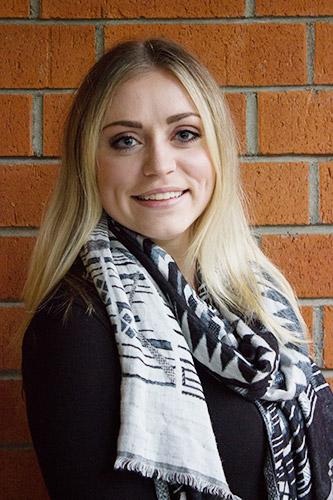 "The most impactful and beneficial aspects of the Humboldt Dance department were all of the hands-on experiences and choreographic work I was able to do as an undergraduate. I was able to create my own choreographic projects, present my work at the American College Dance Association festival, and discover my voice as an artist and a dance professional. Not only did I learn and grow as a performer and choreographer, but I experienced various aspects of administrative work, production techniques, and collaborative skills. I was able to work on committees, collaborate on projects, and facilitate with the production of our dance shows. With all of these experiences and opportunities, I felt prepared and confident to enter the real-world after graduation and to continue my work as an administrative professional, collaborator, and artist. "
Lisa is currently an MFA student in Dance at Arizona State University. She was granted a scholarship and teaching assistant position when accepted to the program.
Lizzie Chapman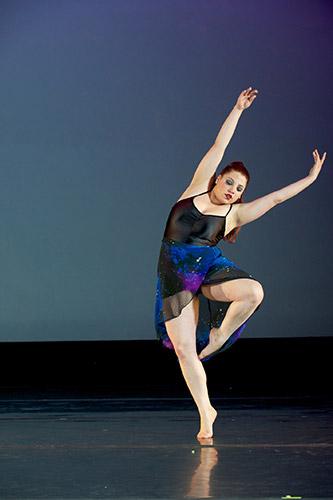 "In the process of earning my Interdisciplinary Dance degree at Humboldt, I was able to really discover myself as an artist while also learning important skills in Dance Education and Arts Administration, all of which are key to success in my current career."
Currently Lizzie is a Dance and Musical Theatre Instructor at Spindrift School of Performing Arts in Pacifica, CA and at Small Fry Dance Club/Principal Creative Performing Arts in San Mateo, CA